Montreal

July 2001 by Hanson R. Hosein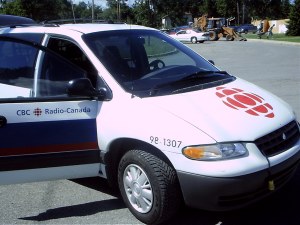 Dressed in a kilt, hardly weighed down by her bagpipes, the eleven-year old took to the stage. The crowd roared in support, their own mild version of civil disobedience. For Melissa-Jane Hollands had dared come with her family to Montreal to enjoy the myriad summer festivals here. She came to play her instrument on the streets of the old city. Which put her in the line of fire of the humorless local police who quickly banned her forevermore from the quaint, historic streets because she didn't have a permit.
But with humor as their muse, the organizers of the city's Just For Laughs Festival - the world's largest annual gathering of comedic talent - recognized good satire and invited Melissa-Jane to play the bagpipes as the surprise opening act for headliner heavy metal spoof group, Spinal Tap. And so she played, and audience members got the joke and lined up at the foot of the stage to throw (relative to the strong American dollar) cheap Canadian currency into her instrument case.
All of which gave Melissa-Jane the courage to declare in a very grown-up way: "Despite your regulations, and despite your police, I still love Montreal!"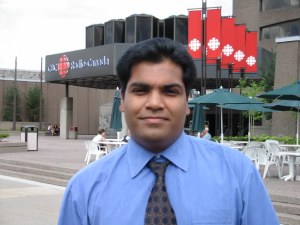 And so do I. Ten years ago, I lived here as a law student, enduring its awful winters and its frustrating politics of language. Six years ago, I returned as an NBC producer to cover the referendum that would determine whether Canada's French-speaking province would begin proceedings to separate from the rest of the country (they decided to stay in a photo finish final count). Last New Year's Eve in the middle of a snow storm, I proposed marriage to a woman more acclimated to the gentle rains of Seattle, but so taken by the city's charm and perhaps by a bit of mine, she still said `yes.' Now, a month-long assignment has blessed me with the opportunity to be in the best place on the planet for this time of year. Springtime in Paris, meet Summertime in Montreal.
Crudely put, this city rocks. Just For Laughs is just the second verse in a catchy song that doesn't fade out until the international film festival in September. I arrived in early July to catch the closing weekend of the Jazz Festival.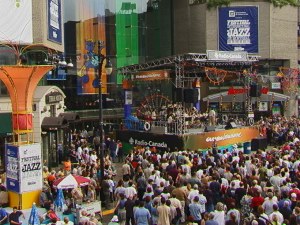 The downtown boulevards buzzed with thousands of tourists, many of them from the United States who understood value for their money - French panache with top class North American amenities a short flight away, at a thirty percent discount because of the currency exchange. Five outdoor stages provided free jazz concerts every night, while luminaries such as Oscar Peterson, Prince and the Buena Vista Social Club entertained those who were willing to pay. In any language, it's a massive street party that has yet to peter out.
When I was a student here, I almost believed that Canada's once premiere city was dying. It had been weakened by a flight of capital as well as of professionals, who feared the political instability brought on by a virulent brand of separatists. It reminded me of a developing country: the local government was inept, the roads were awful, the politics worse, and McGill University's student newspaper printed this public service announcement everyday:
"Number of days since last Quebec Hydro power failure: 0"
But the separatists lost their voice after the referendum. And just as America's boom of the late 1990's hit Montreal two years later, the present economic downturn south of the border has yet to touch it, and so rents are sky high, hotels are full, and tourists now understand why it was the French who came up with the expression, "joie de vivre." And ironically, despite the Quebec nationalists' failure, the city's increasingly multicultural face retains a French tongue. But unlike their brethren in Paris, these are people who will embrace you even if you don't speak their language - for the most part.
"They're friendly, they're cultured, they appreciate art," said fireworks artist extraordinaire Jim Sousa. "It's a beautiful city."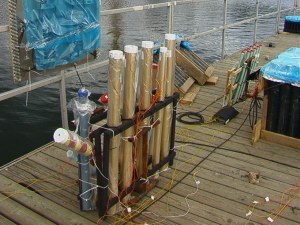 The head of California-based Pyro Spectaculars by Sousa had just spent five days setting up for yet another city festival, a month-long international fireworks competition that lights up the night sky over the stately Jacques-Cartier bridge just east of downtown. He promised to break a competition record by setting off over 9,000 rockets into the night sky. And with an American megalomaniac flourish that many understated Canadians abhor and envy at the same time, Sousa declared that his five-act show would tell the history of fireworks, from the charcoal and saltpeter of a thousand years ago, to what the future might hold, topped off by the grande finale of John Phillips Sousa's (no relation, but same Portuguese-American origins) "Stars and Stripes Forever."
It was, of course fabulous. A sophisticated computer system locked in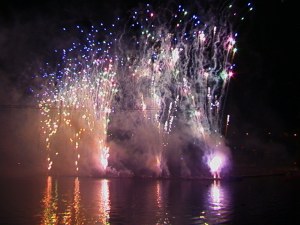 every explosion and burst of light to each individual frame of music. The choreography was magnificent, as was the international selection of music, paying homage to the Italians, Japanese, Chinese, Spanish, British and the French. Unlike other fireworks shows I had attended, there were scant "oohs" and "aahs" to be heard - the audience seemed to be too open-mouthed in wonder to utter a sound as they watched yellow flaming jellyfish dance around them.
My friends Rich and Christine who had driven up from Baltimore to take in a Montreal weekend were suitably impressed. That said, they were forced to take cover beneath their umbrella out of fear that they would be maimed by a few of Sousa's Roman candles. The rockets had managed to escape the supercomputer's control and misfire after being accidentally ignited by
a raging blaze on one of the wooden pallets.
"It went almost exactly I saw it in my head," Sousa said after the show. He was unshaken by the fire. "Why do you think we have millions of dollars in insurance?"
Like some war-scarred veteran, I suffered a flashback to the Albanian-Kosovar border two years ago when I took shelter under an umbrella during a scorching hot Balkan summer's day and watched two American bombers take out an entire hillside of Serbian soldiers. In both cases, there was an obvious danger, but it was hard not to stand exposed and take pictures, for fear of missing something even more spectacular.
Speaking of Balkan comparisons, my fiancée agreed to return for a summertime sequel to her winter engagement and thoroughly enjoyed walking the streets of the city -- until she made a solo venture into Montreal's toney French-speaking Outremont district.
"Excusez-moi!" said an elderly woman who violently brushed by her in the dress shop. Apparently, not knowing that her victim was a unilingual American tourist bearing highly valued dollars, she didn't take too kindly to Heather's inability to speak the French language with the salesperson. Plus ça change, plus c'est la même chose.
I made it up to her that night by taking her to dinner at Toqué, the city's premiere restaurant that is so popular, a staff member calls you the evening before your reservation to make sure you haven't forgotten about your once-in-a-lifetime gourmet engagement. In Canadian dollars, it's an extravagant meal, but if you've got American greenbacks, it's merely expensive. Surrounded by attentive and charming bilingual waiters in green, untucked tunics, we enjoyed a five-course tasting menu which included three upscale wines, as well as local ingredients such as a succulent rack of lamb, grilled foie gras, and aged cheddar. Suitably charmed once again by Montreal's amazing graces, we both smiled at each other and all was forgiven.
SIDEBAR: MY PERSONAL MONTREAL FAVORITES
We got engaged at the Auberge du Vieux Port (Rue de la Commune, 1-888-660-7678) in the Old City of Montreal. It's a converted warehouse with huge, comfortable loft-type rooms and superb service. Something even truer to the city's French roots is the nearby Auberge Pierre du Calvet (405 rue Bonsecours, (514) 285-1725) with rooms containing period furniture and fireplaces. Both are worth a splurge and you will be duly rewarded if you were hoping for a romantic weekend.
It's hard to go wrong when it comes to restaurants in Montreal, from the low-brow "smoked meat" of Schwartz' Deli on Saint-Laurent and Pine that puts New York's Carnegie Deli to shame, to the previously mentioned Toqué (3842, rue Saint-Denis, (514) 499-2084 - reserve well in advance). A less pricey but equally enjoyable choice is L'Express (3927, rue Saint-Denis (514) 845-5333) which is a classic French bistro. And a new discovery for me is Le Petit Paysan in the Old City (390 St-Paul East, (514) 395-0585) which serves classic Quebecois food, including the tourtière meat pie and an even better dish containing a mixture of beef, venison and pork.