Music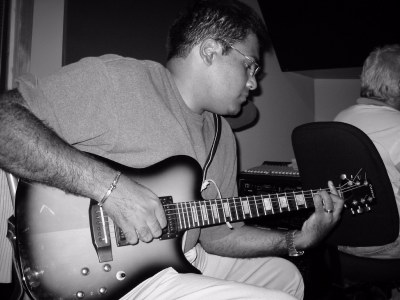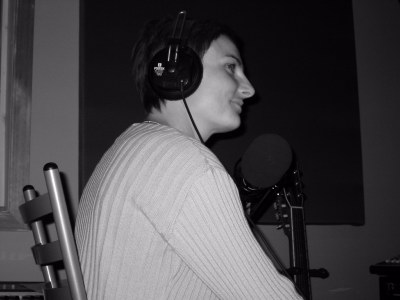 After our first recording sessions in Tel Aviv and then Toronto, we continued to pursue increasingly sophisticated recording techniques and arrangements for our music. What began as a couple of songs for the John Lennon Song Contest in 2000, became a ten-song mini-disk-to laptop MP3-to CD burner compact disk in May 2001...and then three of our songs, professionally produced and recorded by Brian Gagnon in August 2001 at Prisma Sound on Queen Street West in Toronto.
With nothing but the most humorous of intentions, we have dubbed our project, "The Other Woman." If you want to check out some of our music, your best bet is to download the MP3 file (hopefully you have a fast connection, be PATIENT, even if you think nothing is happening).
Manon came to visit us in B.C. for New Year's 2002 and we managed to knock off a couple of new songs. It's a demo recording -- I used my DV camera and a Sennheiser mike to pull it off, digitizing it into an MP3 file via firewire. If you've got a fast connection, check out these songs: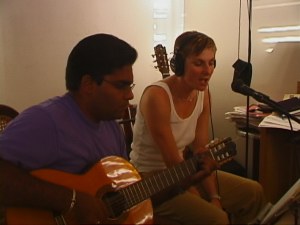 For those who care, the song was recorded using a direct line out from a Carvin AG100D amplifier (vocal and guitar inputs) to a Sharp minidisc recorder.